AlBasmala:
Blogging with Emacs & Org-mode (•̀ᴗ•́)و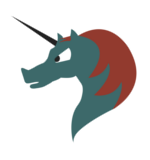 Typical workflow: How do I publish an article?

(org-babel-load-file

"~/blog/AlBasmala.org"

)

Invoke blog/new-article

This sets up a new article based on existing tags and posts. Moreover it also does:

Do M-x org-preview-html-mode
Now every alteration, followed by a save C-x C-s will result in a live preview of the blog article, nearly instantaneous.

Until content:

Write, write, and write!
C-x C-s
Preview

Consider using C-x n s, or C-x n n, to focus your attention on a particular section, thereby dramatically increasing the speed at which the preview renders.

Execute blog/publish-current-article when you're done.

This gets the new article showing up in index, RSS, archive, and updates the tags.

NOTE: It takes about. 20secs ~ 1min for the changes to be live on github pages.
---
Generated by Emacs and Org-mode (•̀ᴗ•́)و

Life & Computing Science by Musa Al-hassy is licensed under a Creative Commons Attribution-ShareAlike 3.0 Unported License