Posts tagged "cheat-sheet":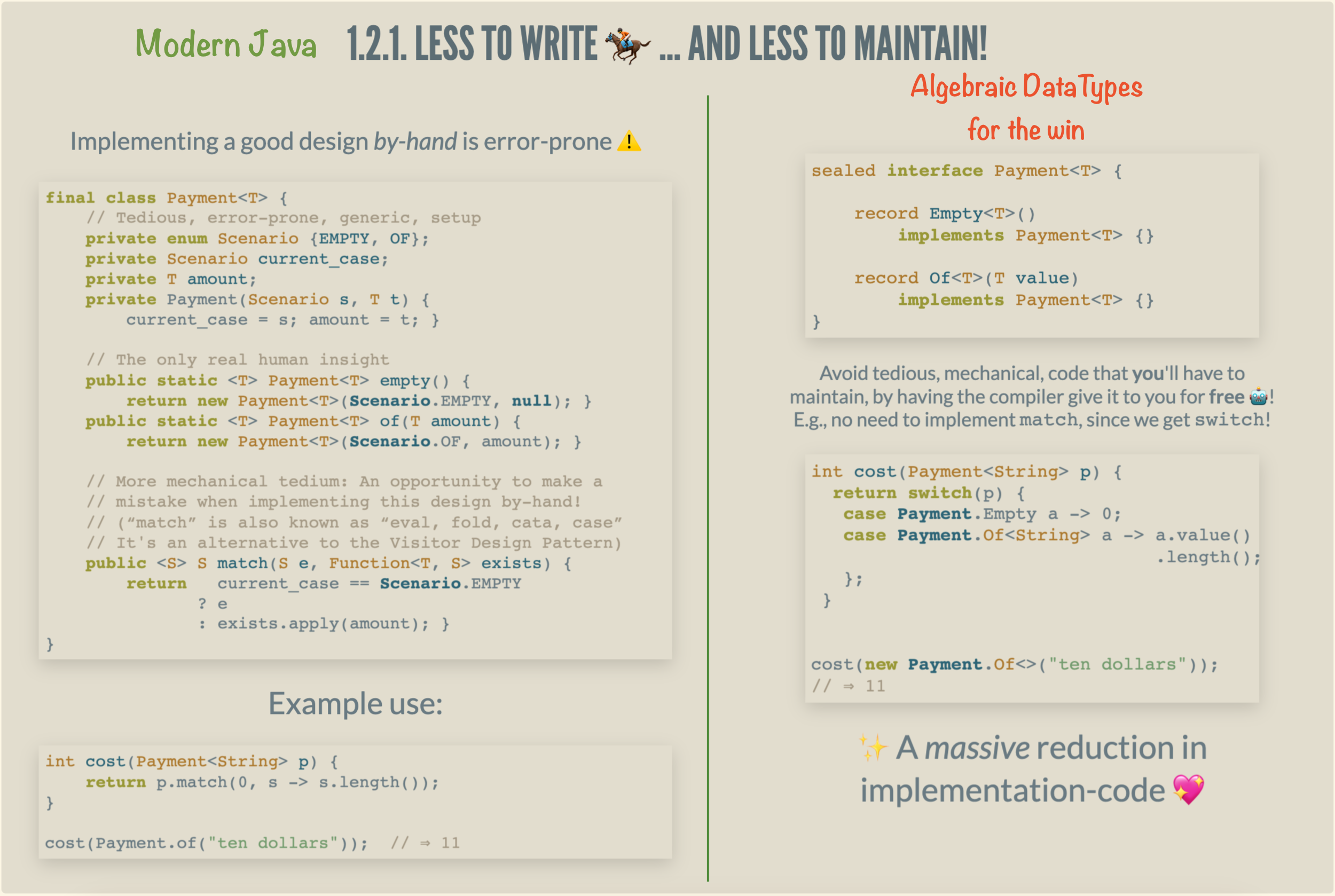 Modern Java is a strongly-typed, eagery evaluated, case sensative, yet whitespace insensative language. It uses hierarchies of classes/types to structure data, but also has first-class support for functional-style algebraic datatypes.
Java programs are made up of 'classes', classes contain methods, and methods contain commands. To just try out a snippet of code, we can
Open a terminal and enter jshell; then enter:

1 + 2 

// 

The jshell lets you try things out!





// 

Say hello in a fancy way




import

 

javax

.

swing

.*;
JOptionPane.showMessageDialog(

new

 

JFrame

(), 

"Hello, World!"

);



Alternatively, in IntelliJ, click Tools then Groovy Console to try things out!
Finally, VSCode allows arbitrary Java code to be sent to a jshell in the background(!) and it echoes the result in a friendly way.
---